What it costs
Try the Award-Winning Online Learning Tool for Children—completely FREE for 1 month
Thousands of parents are discovering why gohenry is an easy (and fun) way to pay allowances and teach your kids about money.
That's why, for a limited time, we are offering a completely FREE one month trial
After 1 month—ONLY if you're 100% delighted with gohenry—you can choose to move onto our paid plan for just $3.99 per child per month
Most online learning tools for children cost many times more than this, and they don't include the Card and App that makes gohenry unique.
Join today and we'll send your free card in the mail right away.

Get your child up and running without paying a penny.

Pay nothing for 1 month.

Cancel anytime by calling our friendly member services team on (877) 372-6466 or email help@gohenrycard.com (don't worry—we're parents too, so we'll never give you the hard sell).

Choose between a standard gohenry card for free or a custom card for a one-off charge of only $4.99

The monthly fee is paid by parents, not by children.

See more on our pricing here.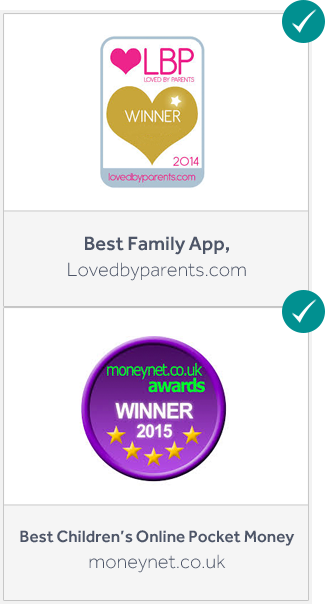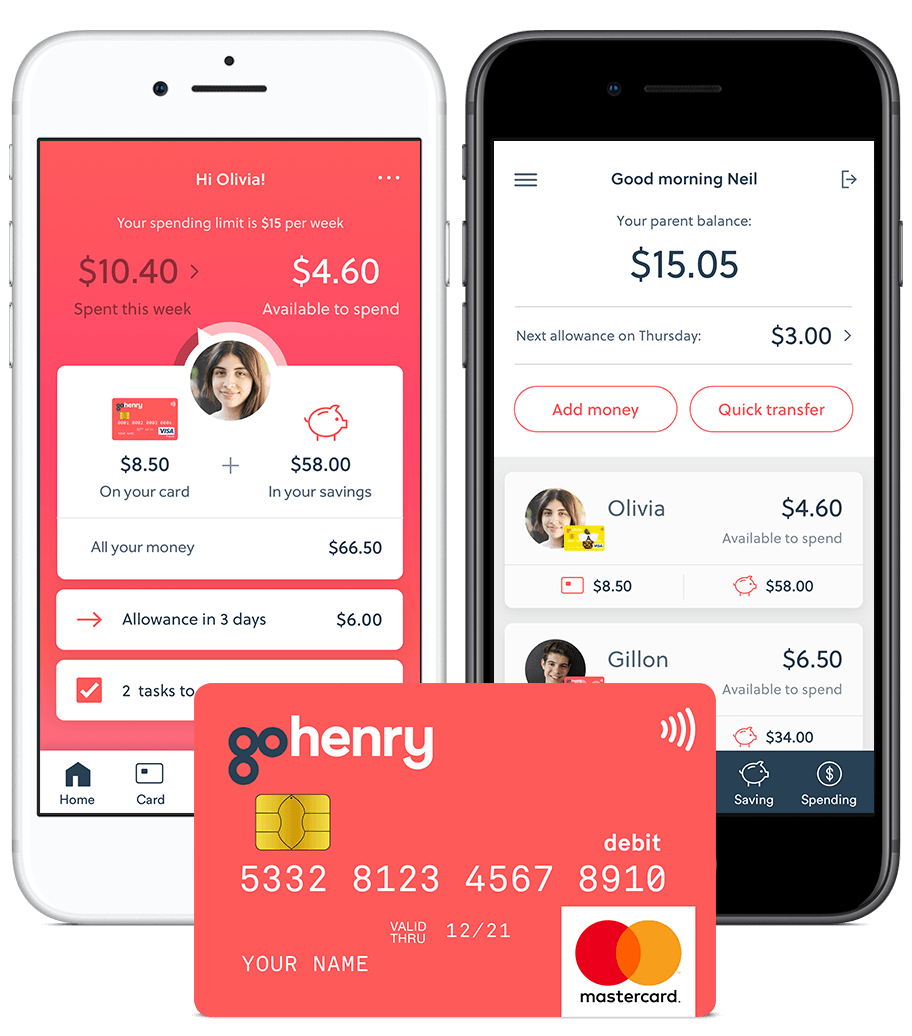 Plus, you'll never pay a penny for these great services:
No overdrafts, so no overdraft fees.

Free gohenry card for your child to use.

Free telephone and email support, so you'll always have help when you need it.

Load your gohenry parent account for free.

There are a few additional costs, such as ATM withdrawals and using your card abroad. See our complete fee breakdown here

"Card arrived quickly, easy to use, speedy money transfers. Brilliant to know exactly what he's spent and where."
Miriam
Let us give you a call at a convenient time to answer any
questions you have.