The easy and fun way to pay your kids' allowance and teach good money habits.
By Alex Zivoder, Louise Hill and Dean Brauer – April 2018
We're goHenry, the world's first debit card and app with unique parental controls, designed for kids and teens aged 6 to 18.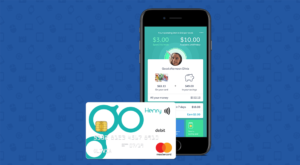 We're on a mission to teach young people to be good with money, with a handy app that lets parents set the boundaries. Hundreds of thousands of families are using goHenry in the UK, and we've just touched down on U.S. soil, available in all 50 states. Exciting, right?
goHenry was founded by us and a group of parents who were fed up of funding our our kids' iTunes accounts with our cards; the monthly receipt was always a shock, and expensive mistakes felt a whisker away. How could children learn the value of money, when physical cash rarely passed through their hands? It occurred to us that in an increasingly cashless society, children needed a digital account of their own designed specifically for them.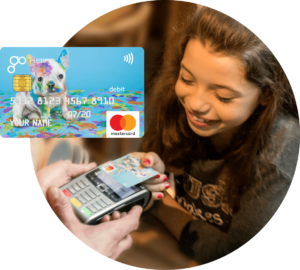 We looked at the market and struggled to find something that met the needs of the next generation, something that would help them learn to manage their money confidently, and that would give parents peace of mind with a safe spending solution for their children.
We got excited about the cause. It was a problem we wanted to solve.
In 2012, we launched goHenry from London, England. Our solution: a web and mobile app connected to a 'smart' debit card. It makes paying allowances easy and gives kids a simple budgeting tool. Now, with a community of over 500,000 people, goHenry kids are more money-savvy than ever. This is what excites us the most.
As the first to market globally, we're also proud to have grown to be the largest company in this space.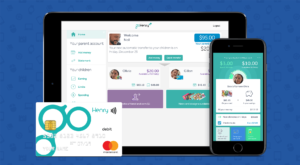 People said we were bonkers. "Cards for kids!" they gasped. "They'll spend all my money!" they cried. But we had faith in our belief that children learn by doing. They just needed a modern tool and a safe and accessible environment to do it in.
With every parent who signed up, one more kid would be empowered to learn – with the support of their parents – to manage their money.
goHenry is helping kids be good with money
It's been an exciting journey. We've partnered with some of the world's most trusted companies – including Mastercard – to build a reliable and secure solution. We've worked hard to deliver U.S. customers the most up-to-date technology, including PIN protected and contactless transactions, state of the art chip security, plus all goHenry accounts are FDIC insured for up to $250,000.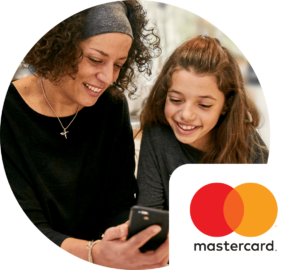 In 2016, we launched an equity crowdfunding campaign with CrowdCube, where we broke a world record by raising over $5.5 million. We were humbled to receive over $1 million from our very own customers – not only are we founded by parents, we're now funded by them, too. In the same year, we also were named by KPMG and H2 ventures as one of the world's Leading 100 Fintech Innovators.
Along the way, we've given back where we can. We've supported great charities like the Anna Kennedy charity for autistic children, and we've grown a customer base more diverse than we ever could have imagined. All in all, we've discovered that our service helps people from many different walks of life. You can see what our customers are saying about us here
People often ask what makes us special. We often think about that. The main thing is that we really care about helping kids be good with money. What started with our own children has extended to a community of hundreds of thousands of families. We're proud to be founded and funded by parents, and we're all excited to help the next generation learn how to earn, save, give and spend responsibly.
goHenry's role is to provide a useful and easy tool for families – a learning experience that our customers tell us encourages positive behaviors and conversations about money. We are humbled and excited to be expanding into the U.S., and look forward to collaborating with American families to drive our mission forward.
goHenry is helping kids be good with money
If you have questions, we're here for you seven days a week, from 9am to 5pm EST at help@gohenrycard.com or at (877) 372-6466.
We can't wait to hear from you.
Alex Zivoder (CEO), Louise Hill (Co-founder) and Dean Brauer (Co-founder)