Mobile App
The gohenry app makes managing your gohenry account much easier and gives you and your children a great way to manage money on the move.
Children and parents can double check security details, block lost cards and keep track of children's spending – all from a smart phone or tablet.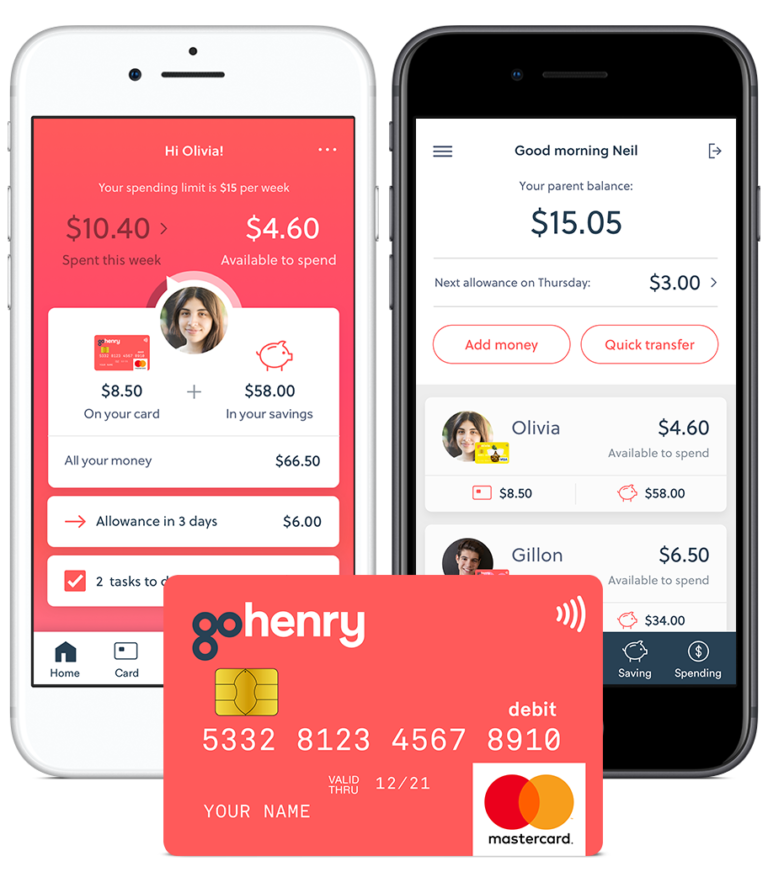 "We love it...the texts I get immediately every time he spends. I wouldn't get the amount of control I have as a parent from a stores bank."
Pamela
The gohenry App - for parents and children
Both parents and children can download and use the gohenry kids' banking app on tablets and smart phones. Go to Google Play or the Apple App Store to get the latest app and start using it today.
Good money habits 
last a lifetime
---
All the great features of gohenry are available to take wherever you and your family go. Kids can gain more independence, while keeping money management at the front of their mind.
---
Oversight - Instant notifications tell parents where the card has been used, how much was spent and what the remaining balance in the child account is.
Security - Both you and your child can double check the card PIN, access your passwords and even block the card if it's lost, no matter where you are.
Saving - Your children can transfer money to and from savings goals and set new ones wherever they are, helping them with financial planning.
Earning - Set tasks and chores using the gohenry allowance app and they receive an instant notification, so they can get on with the task in hand even if you're not around.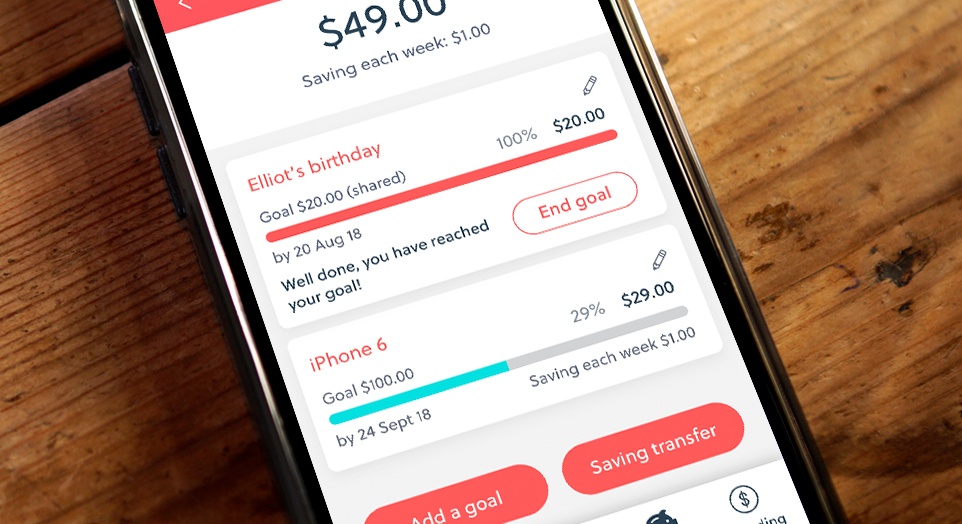 "A great introduction to Internet banking. We love this app and the whole account really. It's made explaining and guiding our daughter through modern banking so simple. She is becoming confident at how it all works, loves seeing her savings and balances growing and is much more money aware. Well recommended!"
Katherine, Google Play