How it works
The family banking tool designed for young people
There's an online account for you, and a linked account for each of your children

All managed through beautiful mobile and web applications

Each child gets their own gohenry debit card with parental controls

Only the money on the card can be spent, there's no danger of debt or overdraft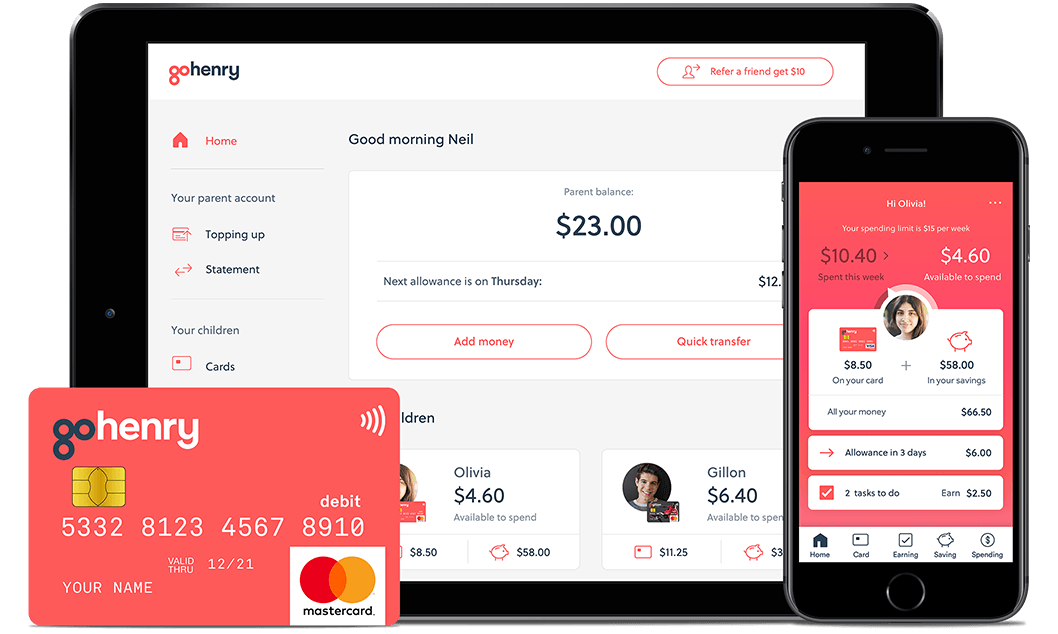 Step 1
Open an online account for you and your children within minutes
Step 2
Receive your cards in 10 working days
Step 3
Set your automatic allowance transfers and spending rules
Everything simple, everything in one place for all of your children
Once you've set your rules, everything's automatic. You pay into your parent account by debit card. The weekly allowance will transfer to your child's account and card automatically.
Here's what you can do
Set up regular allowance transfers and make one-off payments to your children

Set tasks so your children can earn a little more

Invite your relatives to contribute to your children's savings
Under your watchful eye
Set single and weekly spending limits

Decide where each card can be used: in store, online or at ATMs

Block and unblock cards instantly, without a phone call

View how and where they spend in real time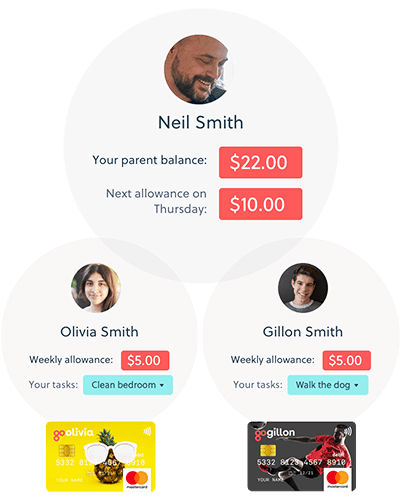 All the tools you need to help your children earn, save and spend responsibly
Your children learn about money by seeing how earning, saving and spending works for them — with a card and app they'll love to use (though gohenry works perfectly for children who don't have access to apps too).
Here's what your children can do
Earn by completing weekly and one-off tasks

Create savings goals and let gohenry automatically save towards them

See their weekly earning, saving and spending in graphical, easy-to-use educational formats

Always know how much they have to spend

Spend within your rules, anywhere Mastercard is accepted

Receive immediate and clear reasons for declined spending where your rules were broken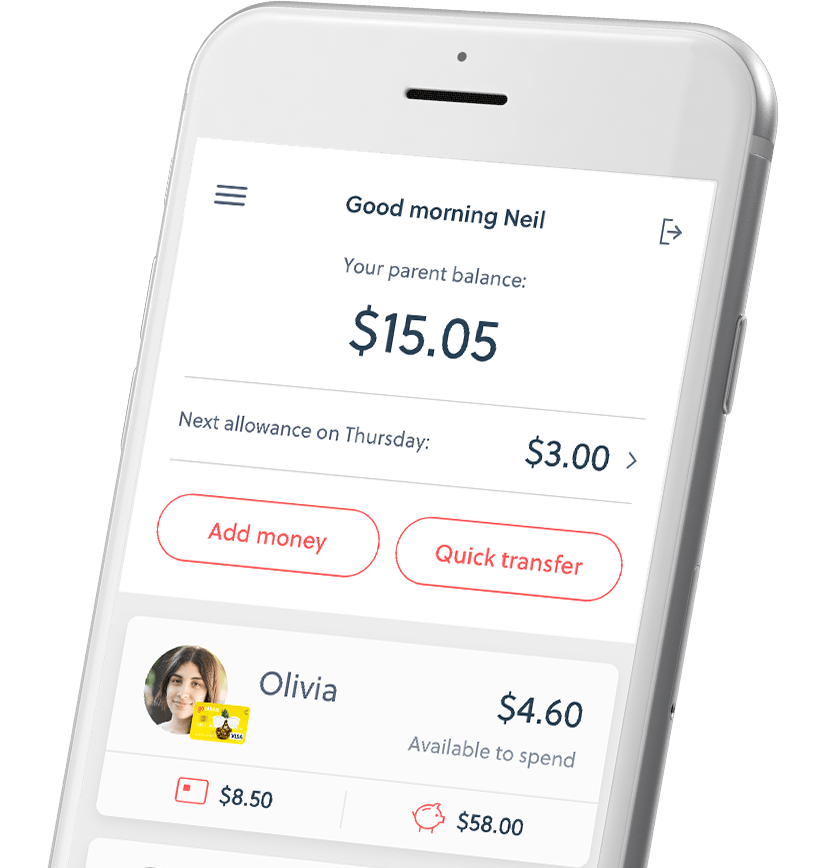 Everything you'd expect from Mastercard, and more
Convenient and flexible
Use everywhere Mastercard is accepted

Managed entirely by you and tailored to each child

Works at home and abroad
Secure
Controlled by the rules and limits that you set

PIN protected transactions available

State of the art chip security

Easily blocked and unblocked by you or your child, without a phone call

No debt, no overdraft, no expensive mistakes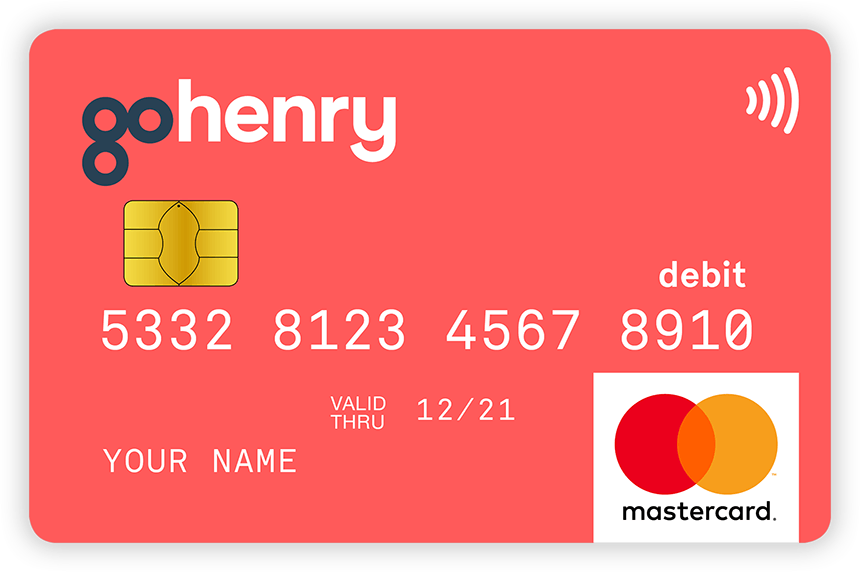 Takes minutes to setup,
lasts a lifetime
Let us give you a call at a convenient time to answer any
questions you have.
Why our members love gohenry
"I find this a fabulous tool for creating a fair system for children and parents alike for giving out allowance and keeping an eye on it and helping them to understand money."
Why our members love gohenry
"I have found this an excellent way to talk to my 10 year old daughter about money, and I feel she is much more knowledgeable than when we started."
Why our members love gohenry
"gohenry has given us so many new opportunities of new discussions on money….my children are more sensible now, they are taking a greater responsibility and role in their accounts."
Why our members love gohenry
"As adults, it is important to prioritise certain expenditure. I can see my children having much better financial literacy levels than myself partly as a result of involvement with goHenry."
Why our members love gohenry
"Once again I think you guys at gohenry are offering a very innovative & friendly service for all the parents out there who like myself get bogged down with the everyday tasks of managing children and their retail aspirations."
Why our members love gohenry
"gohenry is a great site. It is easy to navigate, simple to understand and very user friendly"